What is gold filled, anyway?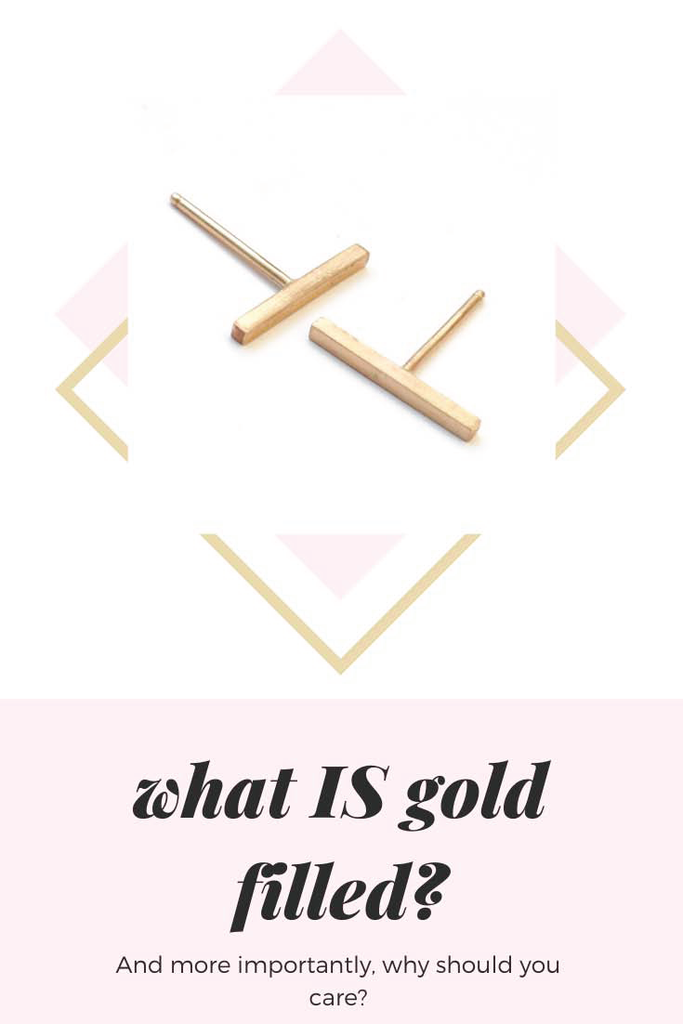 Okay guys, this one's gonna be a little more in depth than some, but it's for good reason. We get asked, often, what gold filled is. Some people just want the short, to the point definition, while others are looking to get a little more down and dirty with the details. What I'm going to do here is give you both, and explain to you why it matters. 
Simply put, gold filled doesn't turn, rub off, and you can treat it like your solid 14k. It is considered a lifetime gold product. 
It is a thick layer (20 percent) of solid 14k gold that has been heat bonded to a base metal (think brass, copper etc). It is both the thickness of the layer and the process of heat bonding (as opposed to electro plating aka 'gold dipped' which we will tackle in another post regarding vermeil) that makes it last so much longer than other types of "solid gold alternatives". 
So, again, the reason we offer gold filled is that in the hierarchy of gold materials, it comes in second only to solid gold. Yes, we could use solid gold instead, but then we would have to charge a butt ton more for our work, and where's the fun in that? 
Be well.
Jamison 
jamison olson