Does She Dress Like This?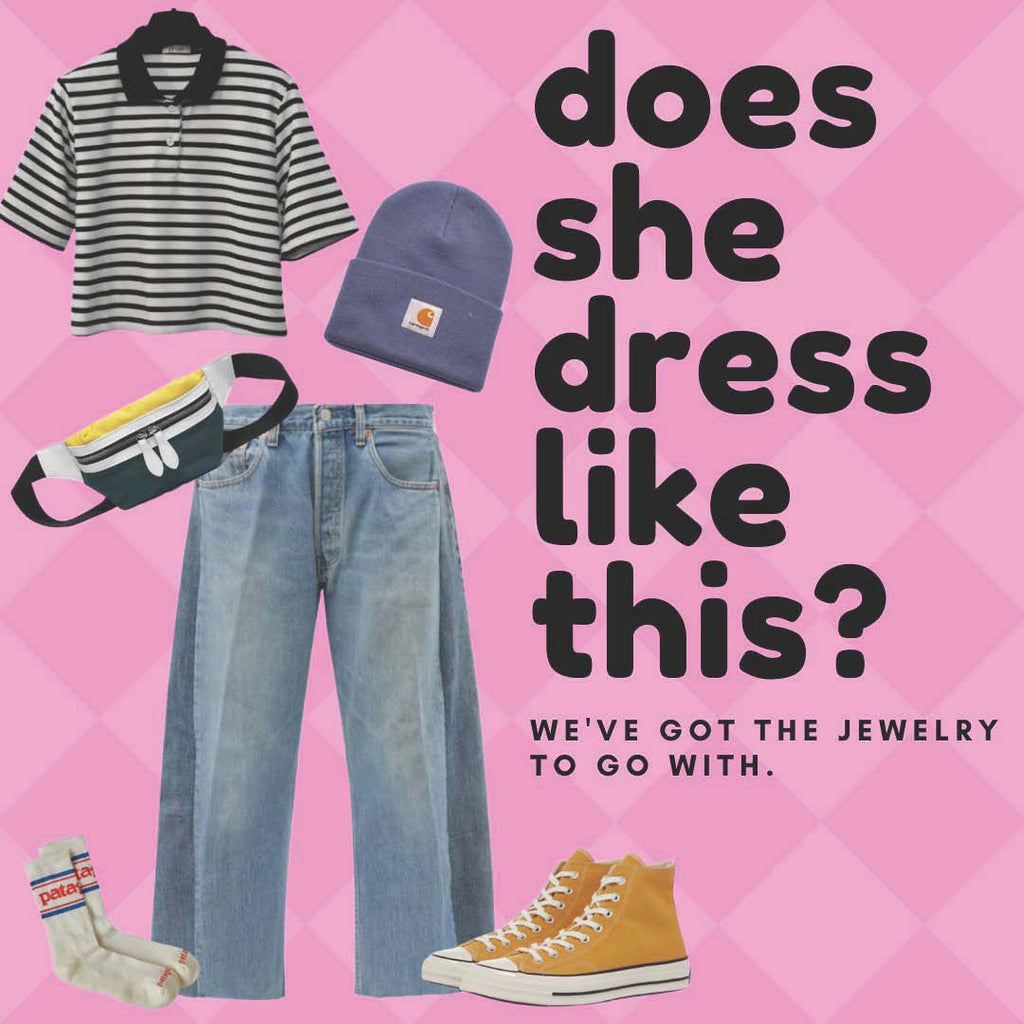 Gift giving ain't always easy, friends. BUT WE'VE GOT YOU. We are here to help you find the perfect gift for your friends, find the perfect give for your co-workers, hell, maybe find the perfect gift for yourself. For realsies. 
For this first round we are starting with that possibly younger, definitely cool AF, laid back, sporty, and slightly retro gal in your life. If that outfit in the photo reminds you of someone you know, then may I suggest checking here, here, here, and here to get started. But like, don't let us limit you. There are literally SO MANY pieces that jam with this laid back look, you're sure to find something. 
Cheers friends! 
jamison olson