Valentine's Day gift guide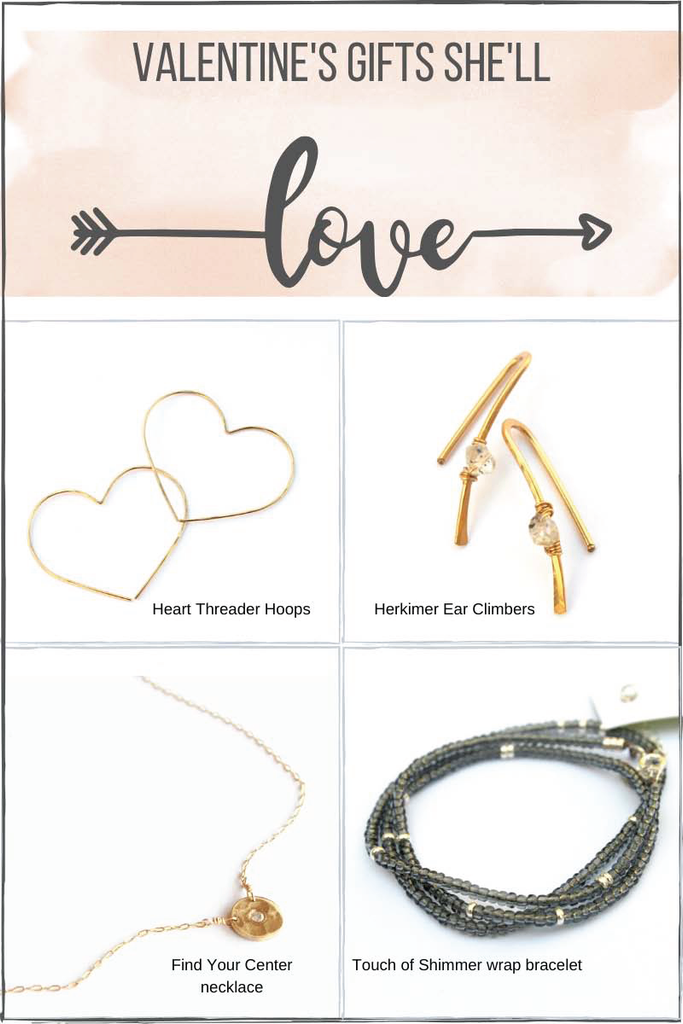 Picking out gifts for those we love can be HARD. Especially if they seem to have everything. We're here for you. I mean, is there such a thing as too much jewelry? Me thinks not. 
We've put together a little "top four" picks that would make killer Valentine's gifts for those special ladies in your life. Each unique in their own way, all of these pretties are sure to earn you points. 
Our "Heart Threader hoops"' are a fun (and dare I say a little 90's?) take on heart jewelry that is far from cutesie. 
These "Herkimer Ear Climbers" are unique, artsy, and delicate while at the same time a little tough. I mean, how hot is that?
Does she tend to lean more to the subtly sparkly side of things? Our "Find Your Center" necklace adds the teeniest touch of shine, and is great for layering. 
Finally, if efficiency and function are her thang, it doesn't get better than our double duty "Touch of Shimmer" wrap bracelet that can also be worn as a necklace. Winning. 
Good luck guys, and may the odds be ever in your favor. 
Be well.
jamison olson